Brief Battles
Brief Battles is now available + new demo!
---
Gather some friends and embrace the power of the butt today!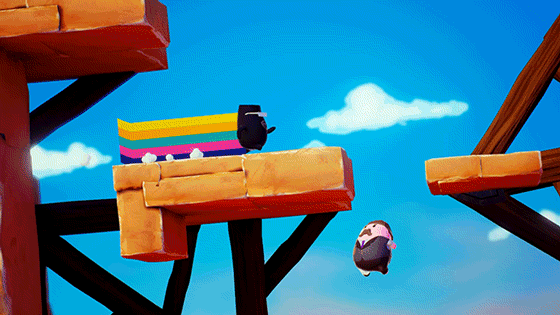 Unaware of our underwear-fueled game? Check out our launch trailer to see what it's all about!
Brief Battles brings butt-em-up action to your screen in a party game with a cheeky twist: It's all about the undies! You start hilarious battles with nothing but your buns to slam and squish those in your sights. Scramble to grab super-powered undies to embrace the power of the butt and gain an underwear-fueled edge over your friends, as you strive to prove who has the mightiest buns.
Key features:
Multiplayer mayhem for you and up to three friends in classic or ridiculous underpants-themed game modes.
Challenges to test your skills solo, or battle beasties with a friend!
Play as one of six cute, plump, wobbly underwearriors and unlock charming crossover skins.
Conquer foes with super-powered undies, including buns of steel, toxic tighty-whities, flaming hot pants, and more!
Battle in 50 unique and treacherous 2.5D arenas, across five regions.
Trophy hunters can push their skills to the limit to reach the hardest challenge goals, while accessibility options open the game up to everyone.
Free updates! No paid DLC. No butts about it.
Hang out in the Brief Battles Forums to chat, ask questions and share tales of butt-battling glory!
If real-time chat is more your thing, join us on Discord at briefbattles.com/discord
May your butt reign supreme!🍑
Andrew & Tim
Files
Brief Battles Multiplayer Demo
802 MB
May 05, 2019